MONUMENTAL BEGINNINGS
Ian Rankine and Bronwyn Reid started 4t in 1997.  Ian and Bronwyn's vision was to assist their clients to obtain economic and sustainable production from natural resources – soil, water, air, minerals and with the least environmental damage possible.

BEST MANAGEMENT
In the beginning, 4t was formed to continue our work in developing countries, promoting Best Management Practices for long-term sustainable production in natural resource management, plantation and tropical agricultural crops – well into the future.

SUSTAINABLE GROWTH
Our team and resources have flourished into a multi-award winning business.  This was accomplished through our efforts and commitment to regional, rural and remote areas where the local economy is dominated by large and often multi-national companies.
4t PHILOSOPHY
Our philosophy of Good Science began, and has continued to grow, over the decades.

GOOD SCIENCE
In 1997, 4t started out with a 4WD, a map,  a suite of data collecting equipment and a clear objective to deliver reliable, accurate data and information into the hands of those in charge of environmental hazards.

COMMITMENT
Only excellent and reliable data and information can inform the decisions we make as we work towards environmental security.  This is our commitment to our clients and the wider community.

CONTRACTS
Over the years 4t have secured contracts at all levels of Government, agribusiness, mining, resources sectors and general industry.

GOOD SCIENCE – A simple term with a big meaning for 4t.  The quality of the decisions that need to be made by our clients are directly linked to the quality of the data collected.  Environmental security is too important for anything less.  Essentially, good science is both our purpose and our passion.
FIELD MONITORING & SAMPLING STANDARDS are the heart of 4t's operations.   It is our firm belief that if field monitoring and sample management are not carried out correctly, with every sample replicable and representative, the entire process following the sampling event is not reliable.  For this reason 4t has concentrated on high standards and constant improvement in our work for over 24 years.
SAFETY – 4t maintains an excellent safety record of zero lost time to date.
One of our first projects in Australia was a major, multi-year project in partnership with the State and Federal Governments – the Integrated Area Wide Management Project.
The core IAWM Project aim was to ensure that reliable data is available to all stakeholders in a major river catchment, so that informed decisions can be made about environmental and sustainability issues and strategies.
The extensive reach of the IAWM Projects throughout Queensland led to 4T being requested to monitor landholder environmental and sustainability impacts, so the practices could be improved over time.
This work led to further contracts with resources companies as that industry increased its footprint across Queensland.

We are proud of our work and team achievements.
4t has been widely acknowledged as both an Industry and Business Leader.
4t has earned multiple awards in recognition of our commitment and for the way we operate, including:
2013 . QRRRWN . Strong Women Leadership
2013 . CHDC . Training Sector Award
2017 . CHDC . Professional Services Award
2018 . Queensland Government . 100 Faces of Small Business
2019 . CHDC . Business Excellence Award
2019 . CHDC . Hall of Fame Inductees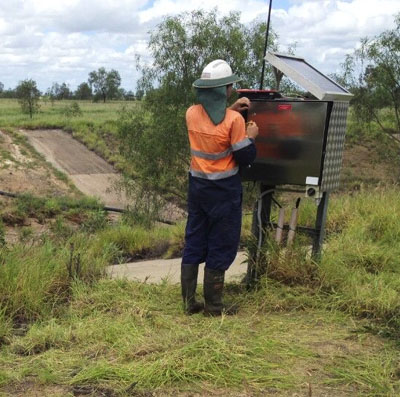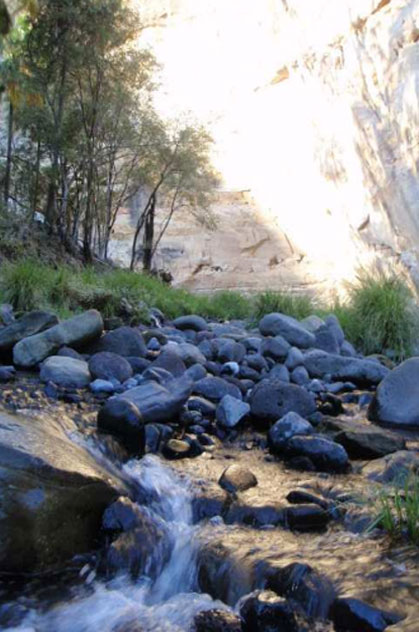 4t view our work as an iceberg!  (Yes, we know that there are no icebergs in Queensland, but stick with us!)  …
"At the top of the iceberg are the the transactions that occur between 4t and you, the client.  It's a shallow conversation.  We do some environmental monitoring, data management, reporting and you give us some money.
However, there is more to the transaction than that!  Now, more and more, clients are realising that they want and need more than just the tasks.
Clients are searching for deeper value and that is what our team is geared to provide.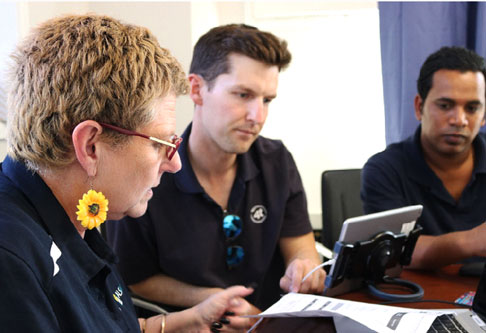 We offer three main outcomes to our clients:
Data Integrity where your data is clean, accurate and a true representation of the on-ground situation.  We ensure that clients receive reliable results and ones that they can depend on to make the best decisions.
Exemplary compliance whereby your current and future operations are completely compliant with the law and also with community expectations.
Safety and Efficiency for your contractors must be meticulous in every way, work efficiently and not require constant management and supervision.
4t Consultants believe that those three outcomes lead to an even deeper level of value – right down to bottom of the iceberg!  It's at the bottom of the iceberg that is the most important. We envisage that every organisation or person who has responsibility when using our natural resources to obtain production for soil, air, water – has the right to do so!
But only with good stewardship that endows the trust and respect that some call 'Social Licence'.  We don't endorse the term as such, but use it here as an example.

STRETCH PROJECTS
Every year 4t makes an effort to find one project that really stretches us!  A project where we will learn new skills and expand our knowledge base.
PORTFOLIO
Stygofauna study . Vanuatu Groundwater study . Stygofauna sampling . Salinity Plume and Movement study . Solar powered pump rigs and improved sampling equipment . Landfill studies . Provide technical support – eg empty a mine-pit full of floodwater . Flood Modelling . Irrigation Model . Characterisation of drill muds – gas drilling.
"4T are highly professional and friendly consultants with a demonstrated commitment to safety.
4T have again demonstrated their commitment to ensuring monitoring and reporting commitments are met."  4th September 2019
For those of you who know a little about marketing, or hang around with marketing types, 4t's current Net Promotoer Score is 67.  To put that in context, 50+ is considered World Class.  If you think Google, Marriot, Amazon – the Market Average for Professional Services is 44.  Our target NPS is 60 and so we must continue working hard to maintain that score!
Customer stories are great to share, but not all customers want to share their stories.  For some, corporate restrictions are the obstacle while others want to keep 4t as their trade secret!
Please read a few comments about 'What our customers are saying', as well as a comments from our regular 'Customer Satisfaction Surveys'.
Clients shared:  "Solutions-oriented approach; Professional helpful and flexible; Friendly, knowledgeable staff; Like the close distance and price; They were able to accommodate our urgent timelines and still deliver a quality product";
Additionally …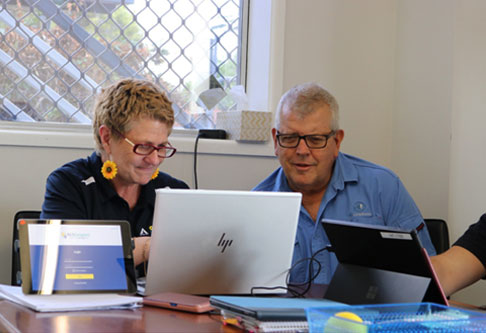 "Work completed was to a high standard".
"Personal Service – Staff went beyond what was asked of them".
"Thanks for the report, it was exactly what we were after and thank you for coming to site with such short notice on Christmas Eve to try and resolve our issues".
"Team members are easy to work with, reliable and willing to align processes with business needs".
"4t are always happy to go above and beyond to get the job done.  Very helpful and genuinely nice people".
"Provision of a reliable and responsive service".  "Very detailed, enlightening and well presented report".
"Quick response to questions, flexibility and the ability to work unsupervised means I can get on with other work and know the monitoring is being done".
AWARD WINNING STANDARDS – 4t Team work to the highest standards of ethical and scientific integrity.
CONTINUOUS IMPROVEMENT – Listening, learning and improving ourselves, our system and our client experiences.
SOLUTIONS FOCUSSED – Making a positive contribution to natural resource management and sustainability.
FOCUS ON SAFETY – Safety is part of everything we do and not just a policy on the boardroom wall! 4T.COM.AU
Multi-Award Winning Consultants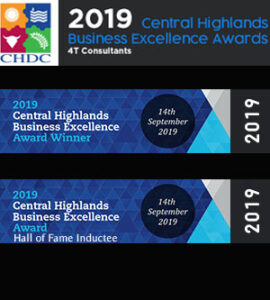 GET IN TOUCH
T  +61 (07) 4982 4100
E  admin @ 4t.com.au
A PO Box 1946, Emerald QLD 4720